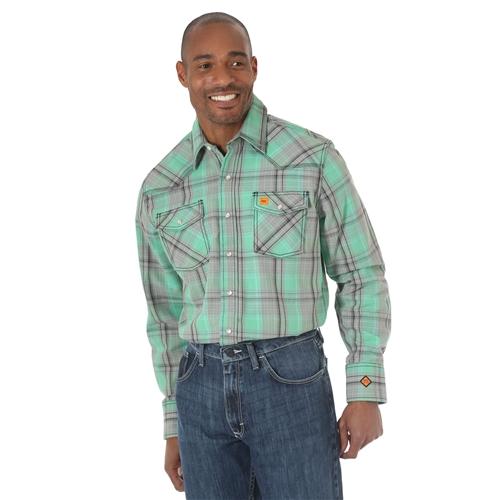 Wrangler® Fr 20X® Plaid Snap Front Shirt - Men's - Green Plaid- Fr154Gr
Wrangler FR® garments are designed to self-extinguish to effectively prevent or greatly reduce the severity of burn injuries. Wrangler® FR products were created to meet the rigorous requirements of the major protection agencies.
Compliant with OSHA 29 CFR 1910.269, NFPA-70E, ASTM F1506-02ael.